Bespoke corporate clothing, promotional gifting & operational efficiencies
Sapphire advocates bespoke uniform manufacturing solutions to enhance your brand positioning. We are ultimately cognisant of your unique working environment requirements from fabrication, construction, easy care qualities and branding.
View Details
Sapphire typically invests in our clients stock, freeing up your cashbook for your primary business activity. Our SLA's are highly innovative, mitigate your risk and place the onus on professional stock management. We proudly achieved a 98% DOTIF in 2018 Financial Year.
View Details
e-Commerce platforms are bespoke and built in house. Similarly Sapphire provides all online support services. Bricks and mortar retail boutiques and Event pop-ups are also managed by Sapphire completing a fully vertical omni-channel sales service.
View Details
Our Corporate Solutions are structured to accommodate specific requirements across multiple economic sectors.
View Details
In a competitive market it is critical to ensure every Rand of your Marketing budget is working for you. Sapphire pioneers the difference between Lifestyle merchandise and promotional products. Many unique products are manufactured locally and when imports are required, Sapphire deals directly with access to factories though its sales agents offices' in the East.
View Details
Sapphire holds more than R 20 million of our Partner clients' stock. Speed to market is critical. So too is access to stock data for all stakeholders, especially our customers. For this reason, technology plays a big role in our business and who we are. To the extent that we are able to build bespoke mobile Applications for our clients.
View Details
Even with our market leading technology Sapphire Corporate Solutions understands the qualities of a handshake and conducting business face to face. Trust and accountability underlies everything we do. For this reason our dedicated team of National Sales Staff continue to visit each and every customer across South Africa and neighbouring countries.
View Details
We maintain a purposefully decentralised Logistics programme with Warehouses and break-bulk facilities in both Johannesburg and Cape Town. This ensures our speed to market for our customers and more importantly distribution cost efficiencies. Owing to our consistent growth, both warehouses have been upgraded in 2019.
View Details
We have expanded our turnkey service to the Hospitality Industry of our premium category range to meet our clients demands and are pleased to offer the following to the industry.
View Details
About Us
Our Core Value Proposition highlights our prowess in crafting bespoke business solutions to deliver value and financial sustainability.
Proudly South African
We are extremely proud of the fact that all manufactured uniform programmes are made locally (excluding promotional merchandise such as coolers, cars, etc.). Not only does this ensure economic development, enterprise development and local community upliftment, it also gives Sapphire Corporate Solutions complete control over the quality of our entire product range.
We supply our CMTs with fabric, trims, patterns, and even machinery in order to up-skill them as quickly and as effectively as possible. The fact that we have such a large footprint in a range of industries means that are our CMTs have constant business, and thus become a vital cog in our supply chain. We are also proud of the fact at how quickly they have grown and prospered, which is testament to the success of our empowerment model.
Our Mission
To create, through requisite operational efficiencies, corporate clothing (uniforms) and promotional gifting products that accentuate brand differentiation, establishes a pervasive brand presence, and drives brand preference to deliver sustainable business success.
Our Goal
To be perceived as the preferred go-to specialist to create support programmes that establish presence, accentuate differentiation, and build preference that sustainably increases shareholder value and overall stakeholder beneficiation.
Our Values
In all our dealings with our broadest stakeholder portfolio, we actively embody the spirit of honour, integrity, professionalism, and humanity in our active support of our country's socio-economic and socio-welfare advancement.
Graham is widely known in our field of supply chain management across Africa. With over 43 years perfecting operational efficiencies, our clients seek out Graham's much sought-after experience to show their Procurement Departments exactly how to save money! Graham is passionate about each client, and has an in-depth knowledge of industry specifics.
Dimape is our solutions driven strategic marketing extraordinaire! With over 40 years' experience in agency work, Dimape produces the edge of what makes us unique and highly driven!
Conrad knows the ins and outs of effective operation management, and has grown and expanded our service offering in the retail space.  Conrad cut his teeth in the courier logistics business, and has vast experience in this sector. With a wealth of cost-saving implementation knowledge, Conrad oversees our operations at our Johannesburg branch.
Malcolm is setting new standards for how corporates can benefit with the implementation of our savings-incentivised procurement programmes. His commitment to evaluate companies' procurement models is changing the way our clients do business, which results driven by sustainable, repeatable, and quality-based initiatives.
Brendon manages our Group Business Development, and loves assisting corporates to establish their unique uniformity. From the intimate analysis of a business to bespoke uniform design and product development, Brendon has industry knowledge across all business sectors.
Darrel actively manages our comprehensive warehousing, packing, and logistics solutions, in conjunction with our highly knowledgeable warehouse team.  Serving Sapphire and our clients for many years, Darrel is incredible at streamlining our logistics solutions.
Mardi has invaluable experience, having started with Sapphire in 2008.  Her team of Sales Executives and Sales Strategy Managers service our clients throughout Sub-Saharan Africa, always ensuring corporate image compliance, efficient service delivery, and repeat business. Inbound Sales Assistants effectively process any RFQs timeously.
Sean works actively with our brands to develop their corporate identity through promotional events and merchandising supply. An industry expert, Sean's experience spans decades with Sapphire and our clients.
Sapphire Corporate Solutions has been in business since 1987, and is a Level 1 B-BBEE contributor (black ownership: 51.49%, black female ownership: 12.87%), with 180 staff. Our Level 1 B-BBEE score gives our clients a 135% procurement accreditation score, meaning that, for every R1 spent with Sapphire, you can claim R 1.35 back in your procurement spend.
What are our CORE values?
Sapphire's CORE values are the guiding principles that dictate our behaviour and action. Core values assist people to understand right from wrong. They assist companies to determine if they are on the right path and fulfilling their business goals, and they create an unwavering and unchanging guide.
These Sapphire CORE values will help all of us TOGETHER to deliver
WOW
through SERVICE ALWAYS!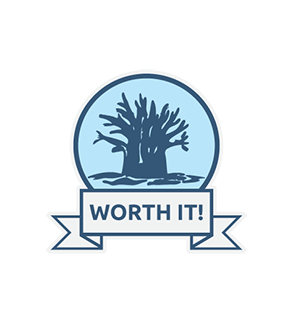 "I just want you to know that you have a gem team! They have been working non-stop around the clock for me! They are a tremendous asset to me and please give them some recognition for their unbelievable customer service, and the people behind the scenes supporting them!"
"Just a quick note to say thank you for the trophies & certificates that you produced. The dealers were very pleased and the awards went smoothly. Good choice of trophies Sean. Please pass my gratitude to the rest of the production team."
"A big thank and much appreciation on the way you have handled the orders for the Retail conference and Diversity day… Once again thank you, I would have not [have] done it without you."
Going the extra mile to assist us
"Thank you very much for arranging the beautiful gifts for us in a short time and getting them delivered to all the places in time! They are really stunning. Also a lot of thanks for going the extra mile to assist us with the extra ones too."
Quality is fantastic and the products look amazing!
"Thanks for acting so fast and going the extra mile, the quality is fantastic and the product looks amazing! Well done and thanks for fantastic customer service!"
"I received my order, thank very much for your assistance, it was short notice but you have made it happen. Ngiyabonga Kakhulu!"
BP Anchorville Filling Station
"Hi dealers, I would like to share that after my complaint about the quality of the uniform pants, I received a call from Graham, the owner of Sapphire, who investigated my complaint and replaced all the pants at no charge. He truly epitomises customer excellence, as he listened and responded. Thanks to whomever notified Graham, and a BIG shout-out to Graham and Sapphire for going the extra mile."
"Jaryn and Camilla and the Sapphire Team- thank you for working miracles with our clothing- we looked awesome! "